Chris Brown from Eastman, Ga.
called theis bird away from his hen with and ipe box.
The Tarvins cleaning house opening weekend. Whitney with her first bird and a brute he was! Justin with a two for one shot on a couple of fine birds.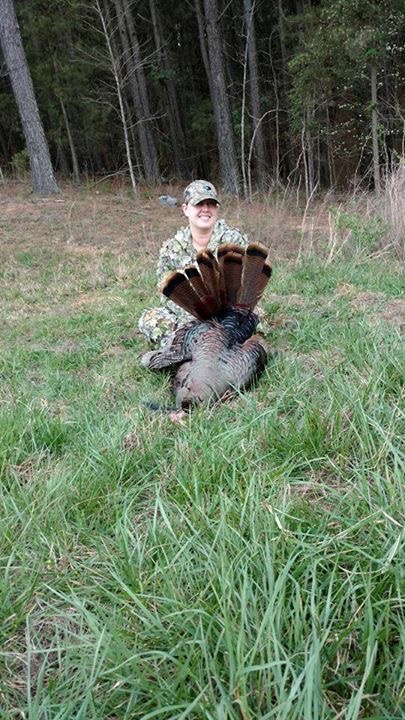 Chris Brown of Eastman Ga. with a dandy bird called to the .410 barrel with the short box
Kris Laney layed out this Cohutta WMA mountain bird wish a conasauga killer diaphram
Dylan Brown of Eastman Ga. sweet talked this South Georgia longbeard to the gun with a Gabon Ebony and maple Jordan.
Cole Ridley got his first bird with a bonus. 3 with 1 shot. One with a double beard! Called in with the short box. Congrats on some fine birds young man!
Marley Boatwright got her first bird with dad Hank calling with an AGE diaphram on the youth opener. Congrats!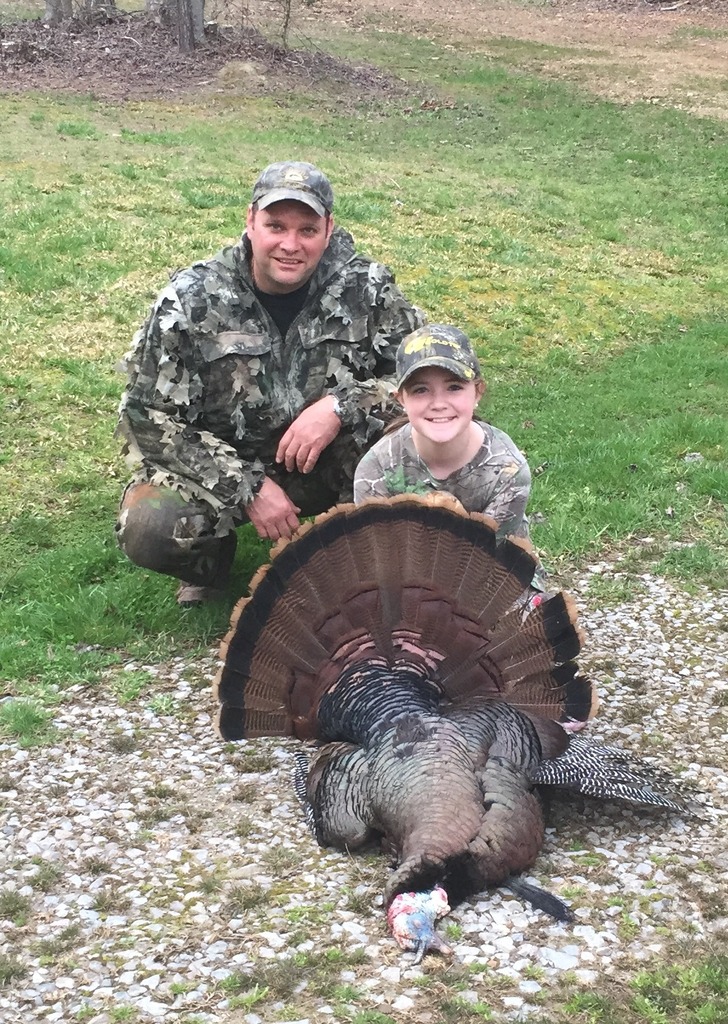 Dylan Brown from Eastman, Ga.
downed number 2. Look at the hook on this bird!
Steve Rymer Coaxed this Cohutta bird into range with a rosewood and zebrawood trumpet
My cuz Travis Ellis with his first bird of the year
Jody Hawk and Billy Kirk

of Monroe, Ga

called in the bird with Billy on the trigger and Jody using a tube call.
My buddy Mike Padgett coaxed this ole bird to the gun with his tube call mastery. Hammer down Mike!
Tyson Wilkerson of monticello Ga. worked this bird to the gun with a rosewood trumpet. Good work Tyson!
Turkey slayer Scott Manfield called in this dandy bird with a Macassar Ebony trumpet. Take it easy on them Scott!
Richard Black called in these two Michigan gobblers in two days with an osage trumpet! One was his son in laws first. Good job Richard!