Available

Calls


Click the buy it now to buy with PayPal (you do not need to have a PayPal account to buy) or Give me a call, text or email to order a call. I take check, Money order, PayPal or Credit card.
Snakewood XTrumpet with Honey Buffalo Horn
$270*****sold****
T-6 Honduran Rosewood Black Micarta Mouthpiece
$160****sold*****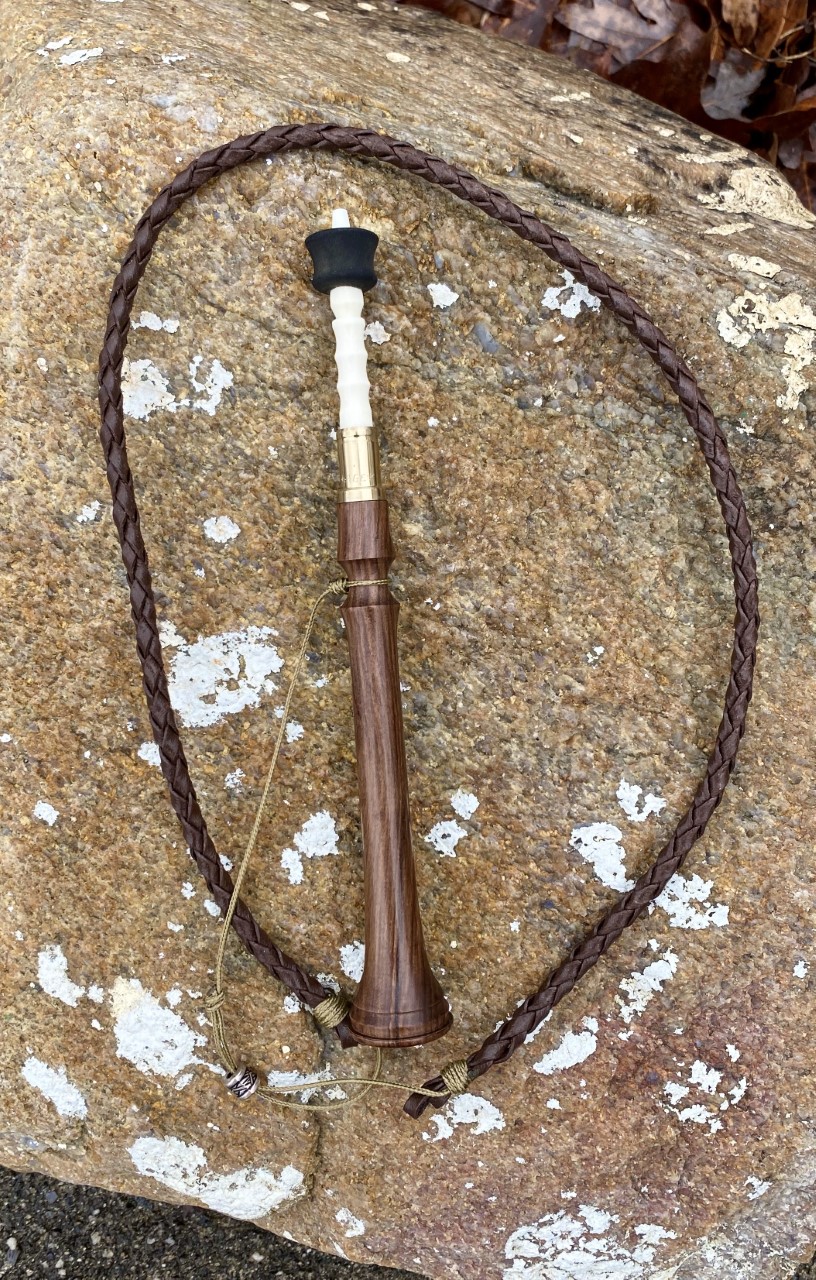 Ultra Rare Cocuswood XTrumpet with Hippo Ivory
$355****Sold****
I personally hand make each call myself. One at a time. It is not a timely process. As of late I am

getting lots of orders and

running around 2 years behind. Give me a call, text or email and I will happily add you to the waiting list.
Thanks!